When to Toss Your Beauty Supplies?
When you have a lot of makeups and lotions you might forget to use them all. The question is when to toss your beauty supplies?  If you have not used them yet and they smell and look fine to you can still use them. However, when you start using them keep this chart in mind: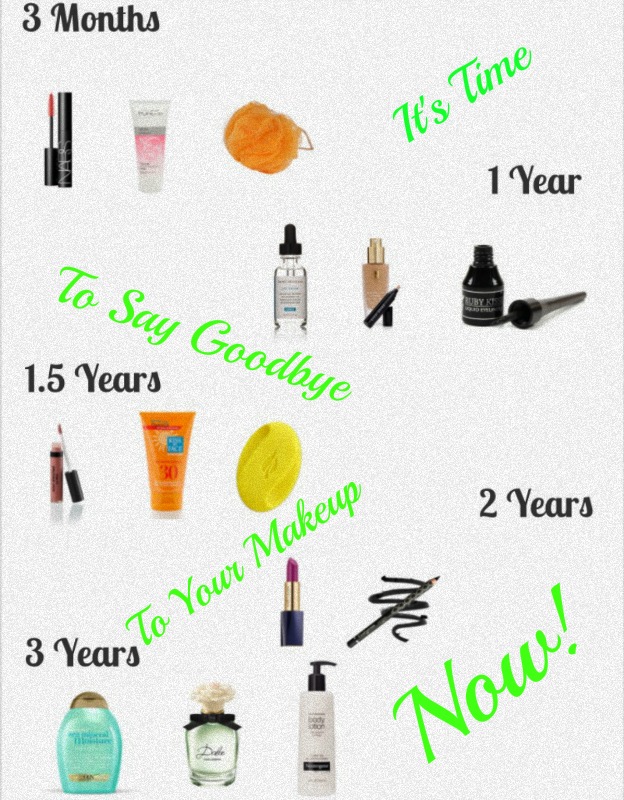 Keep your Mascara, Face mask and peels and loofah up to three months.
Your liquid eyeliner, foundation, concealers, face washes, eye creams and serums can stay up to a year.
Say goodbye to your Lip Gloss, Cream eyeshadow, sunscreen, bar soap, shower gel and eyebrow gel after a year and half.
2 years is the time for eye-pencil, lipstick, nail polish, lip pencil, blushes and eyeshadow, pressed powder and scrubs to go.
Toss your shampoo, conditioner, Body lotion, hairspray and perfumes after 3 years.
If your makeup already has an expiration day on it, use that as your guide.
Time to clean out your makeup bag!